Our History
2007

18-06-2007

Establishment of VVMV JSC

07-09-2007

Established branch office in Hanoi
2008

07-05-2008

Established Operation Office in Vietnam Singapore Industrial Park 1 (VSIP1), Binh Duong

01-07-2008

Joined the membership of China Cargo Alliance (CCA member)

03-09-2008

Established Representative Office in Haiphong
2010

01-04-2010

Launched Operation Office in My Phuoc 2 Industrial Park
2011

10-02-2011

Joined the membership of Vietnam Freight Forwarders Association.

03-08-2011

The Ho Chi Minh City Customs Bureau officially recognized VVMV JSC as a Customs Brokerage Agent (Decision 2066/HQHCM-GSQL)

01-10-2011

Established Operation Office in Thang Long Industrial Park

23-12-2011

Joined the membership of VCCI
2012

02-08-2012

Raised legal capital to 24 billion VND
2013

15-01-2013

Launched Operation Office in Tien Son Industrial Park , Tu Son, Bac Ninh

09-03-2013

VVMV JSC is listed in The Top 500 Fastest Growing Small and Medium Enterprises 2012 by FAST500

01-04-2013

Established Operation Office in VSIP 2 Binh Duong

01-08-2013

Established Operation Office in Hung Yen (Opposite to main gate of Thang Long Industrial Park II)
2014

27-02-2014

Certified to provide multimodal transportation by Ministry of Transportation

01-03-2014

Became agent of International Air Transport Association (IATA)

01-04-2014

Became the principal of the FMC OTI-NVOCC Bond underwritten by American Alternative Insurance Corporation

16-04-2014

Tax reward by General Department of Taxation

17-11-2014

VVMV JSC is listed in Top 20 Logistics Enterprises in Vietnam.

01-12-2014

Raised legal capital to 48 billion VND
2015

30-04-2015

Relocated headquarters at Petroland tower, 4th floor, 12 Tan Trao, District 7, HCMC

06-07-2015

Launched Operation Office in Amata Industrial Park, Bien Hoa, Dong Nai

06-08-2015

Officially recognized as a customs brokerage agent by General Department of Vietnam customs.
2016

17-03-2016

Tax reward by General Department of Taxation

01-04-2016

Became membership of Connecta Airfreight Network

21-06-2016

Joined the membership of the CGLI Network

01-10-2016

Set up Operation Office in Luong Son Industrial Park, Hoa Binh
2017

04-07-2017

Tax reward by Ministry of Finance

21-12-2017

Raised legal capital to 72 billion VND.

21-12-2017

Officially register VVMV JSC's head quarter at Petroland tower, 4th floor, 12 Tan Trao, Tan Phu ward, District 7, Ho Chi Minh city, Vietnam.
Certificate
FAST 500 (2012)
500 Doanh Nghiệp Tăng Trưởng Nhanh Nhất Việt Nam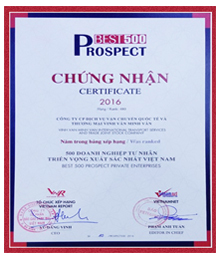 BEST 500 PROSPECT (2016)
500 doanh nghiệp tư nhân xuất sắc nhất Việt Nam.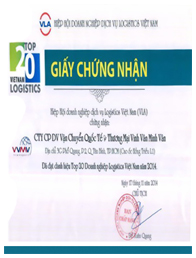 Top 20 vietnam logistics (2104)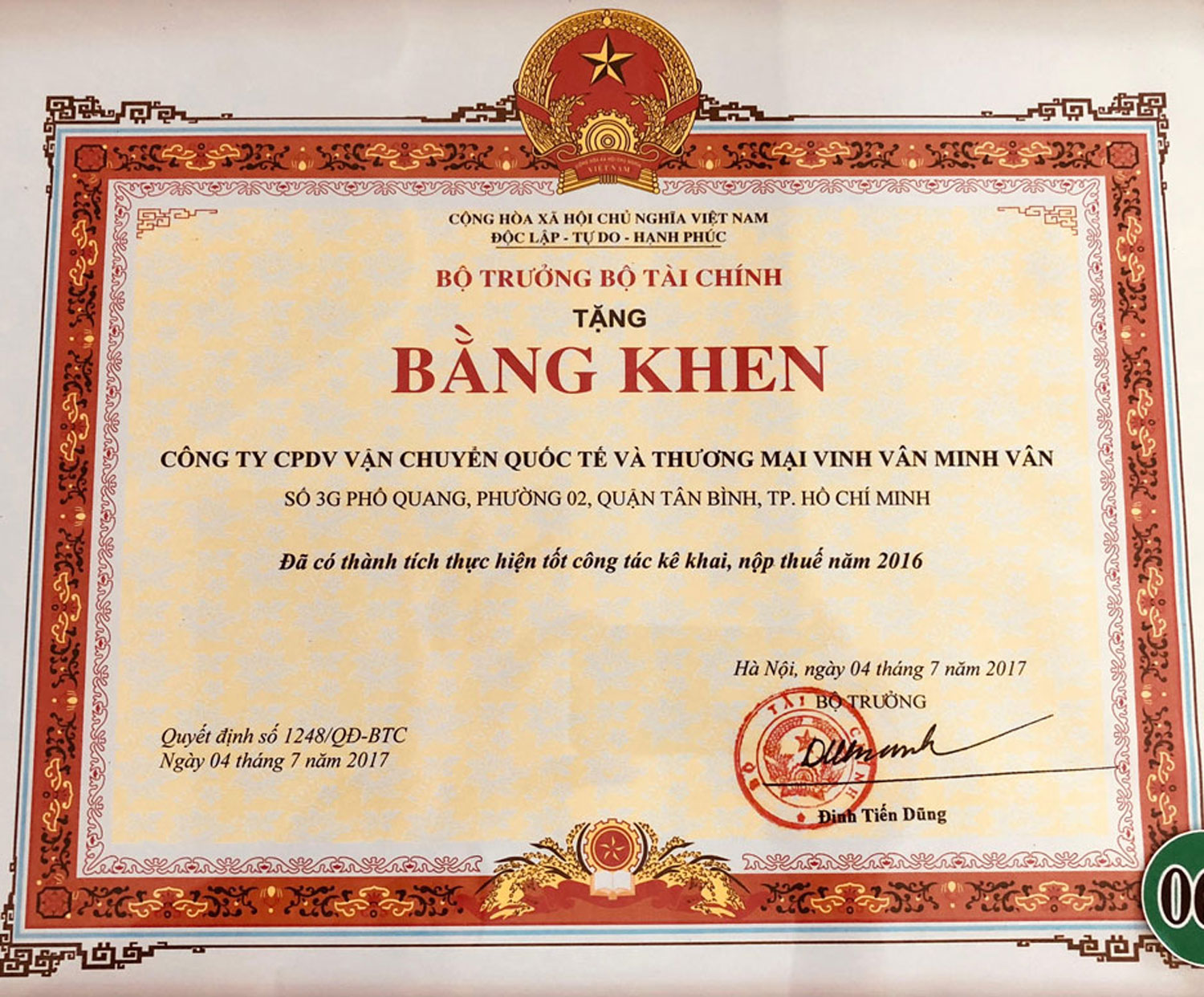 Tax reward by Ministry of Finance